For the whole law is fulfilled in one word: "You shall Love your neighbor as yourself."
– Galatians 5:14
Our hope and vision for our church family is for each of us to be fully engaged pursuing our neighbors that live near us and also to those in need. By meeting their needs, we build relationships that open the door to sharing the Gospel of Jesus Christ. We partner with many organizations in our community to provide resources and to help them accomplish their mission.
Community partners - Missionaries
After serving overseas in several restricted countries and seeing thousands of people turn to Christ, Austin relocated back to Texas to partner with Josh McDowell Ministry. They work to help young people find victory in their relationship with Jesus and with others. He and his wife Sarah currently help lead the college ministry at First McKinney.
Community partners - Organizations
Emmanuel Labor takes a three-layered approach focused on HELP, HOPE, and HOME to remove the "lessness" from homelessness. First McKinney partners with them to host holiday events through the year and also provides space for their shower ministry.
Walking in Grace Ministries shares the Word of God and develops women to know Him and make Him known through Bible teaching, coaching and discipleship, and serving within our communities. Their primary outreach is proving fresh produce to McKinney Housing Authority properties.
Mission Regan exists to bridge the chasm between people who have too much and people who struggle to survive. They collect donated medical supplies, medication, and medical equipment, then send them to those who are in desperate need – locally and globally - without regard for income or medical insurance.
Hope Clinic of McKinney is a free medical, vision, and behavioral health clinic serving low-income uninsured Collin County families. We share the love of Christ by partnering with our community to provide quality, compassionate health care by licensed, volunteer doctors and nurses.
Hope Women's Center mission is to affirm the life of the preborn child. They provide medical and educational services to women in unplanned pregnancies, and those who significantly influence them, by encouraging Christ-centered, life-affirming, and healthy lifestyle.
Bridge 2913 ministers to public middle and high school students by connecting and empowering educators, student leaders, and local church and community resources to build sustainable ministry opportunities on campuses.
Community Lifeline Center exists to empower neighbors in need by providing firm footing to those experiencing temporary crisis. Their needs may range from financial support to goods and services.
The Community Food Pantry provides food to families who have found themselves in crisis. Twice a year, First McKinney partners with them to host a canned food drive to help stock the pantry shelves. Volunteers are needed to coordinate food drives and deliver canned goods.
First McKinney loves Finch Elementary! We have partnered with Finch for the past several years, and have many opportunities throughout the school year to engage our neighbors at Finch. Click below to check them out and join in!
Wednesdays from 6:15pm-7:45pm
beginning January 12
activities for children and youth available
Clases cada miercoles
clases comienzan el 12 de Enero, 2022
Se ofrece cuidado y actividades para ninos y adolescentes.
We strategically partner with organizations who share our vision for reaching the world around us. If you or your organization are interested in working together, please apply for partnership.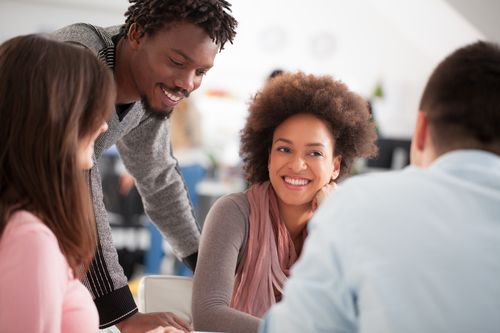 The
Unity Table
is an invitation to gather with people across racial lines for honest, real conversations on the 5th Sunday of a month.
Unity Table
was created to drive people towards Christ and community rather than causes. It challenges us to be intentional about gathering with others who don't look like us; where questions can be asked, lessons can be learned and perspectives are broadened as we appreciate the special ways that God has created each of us. Click
HERE
for resources.