Welcome to First McKinney
In-person or online Sundays at 9:15 & 10:45am
Welcome To First McKinney
First McKinney's mission is to LIVE and LOVE like Jesus. So that our neighbors, the nations and the next generation will follow Jesus.
Through dynamic teaching and missional leadership, First McKinney is leaving a legacy here and around the world. Family-focused ministries and events are the core to a missional church that seeks to impact both the people within the walls of the church, and the community outside. Through focused activities, including 15 missions trips a year, countless service projects, and thousands of donors who give to benevolent causes, we seek to be a blessing in action and words to those who are not blessed.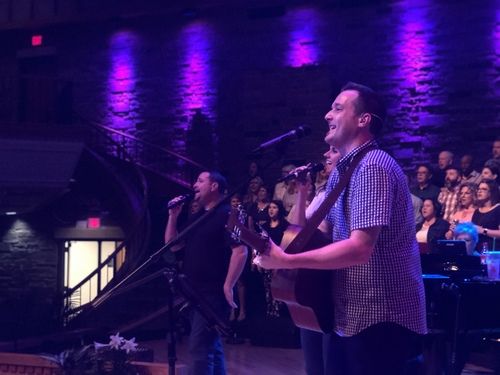 Jesus was the Master Storyteller. "Parable" literally means to "throw alongside of". Through His parables, Jesus is throwing spiritual truth alongside physical analogies that we can grasp and apply to our daily lives. Through His stories we see what life in the Kingdom looks like, with Christ Himself, as our King. The parables of Jesus make sense in light of His cross and His resurrection. We have been brought from death into life. Through the parables, Jesus extends an invitation to all people to be a part of this new life as we live and love like Him.


Looking for Summer Activities for your kids or teens? Checkout all the fun we have planned for the whole family. You can also visit our
event page
for events beyond the summer
Follow us on social media.
For text updates - Text "firstnews" to 50700
Sundays
Online/In-person at 9:15 & 10:45am
Wednesday Nights
Most activities begin at 6:30pm