Welcome to First McKinney
In-person or online Sundays at 9:15 & 10:45am
Welcome To First McKinney
First McKinney's mission is to LIVE and LOVE like Jesus. So that our neighbors, the nations and the next generation will follow Jesus.
Through dynamic teaching and missional leadership, First McKinney is leaving a legacy here and around the world. Family-focused ministries and events are the core to a missional church that seeks to impact both the people within the walls of the church, and the community outside. Through focused activities, including 15 missions trips a year, countless service projects, and thousands of donors who give to benevolent causes, we seek to be a blessing in action and words to those who are not blessed.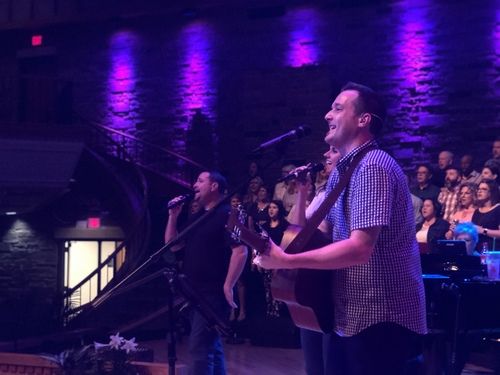 ...but God, The Life Of Joseph
Gen. 50:19–20 Joseph said to them, "Do not fear, for am I in the place of God? As for you, you meant evil against me, but God meant it for good, to bring it about that many people should be kept alive, as they are today.

Joseph's life is a great biographical look at what leads to our lives (and our families) falling apart. The story of Joseph reveals the cancer of pride and the pain that comes most from those we love, the way to victory over adultery and lust, the unfairness of working in the world and how to worship God as you work, the importance of confessing our sins and how they have hurt others and the power of the patriarchs in the home passing on a blessing to their children and grandchildren. The story also reveals that God is at working through all of our pain, brokenness and sin. Even when people sin and tear away at our lives, God can use that to bring about his greater purposes.


Looking for Summer Activities for your kids or teens? Checkout all the fun we have planned for the whole family. You can also visit our
event page
for events beyond the summer
Follow us on social media.
For text updates - Text "firstnews" to 50700
Sundays
Online/In-person at 9:15 & 10:45am
Wednesday Nights
Most activities begin at 6:30pm